These steps are here to show you how to connect your DAKboard to your wave so you can use it as digital signage.
Prerequisites
DAKboard account set up
DAKboard Screen that is set up

For assistance with DAKboard please check out their support page here.

Access to the WebGUI of the wave-101
Step One
From the main dashboard of your, DAKboard you will want to go to Displays & Devices this can be found on the left-hand side.

Step Two
Click on the ADD button to create a new display

Step Three
Select the three dots on the right side to open up the drop-down menu.
Click on info

Step Four
Name the device you are adding. For example, I named mine Wave
Select the Assigned screen you have made
Click save when you are done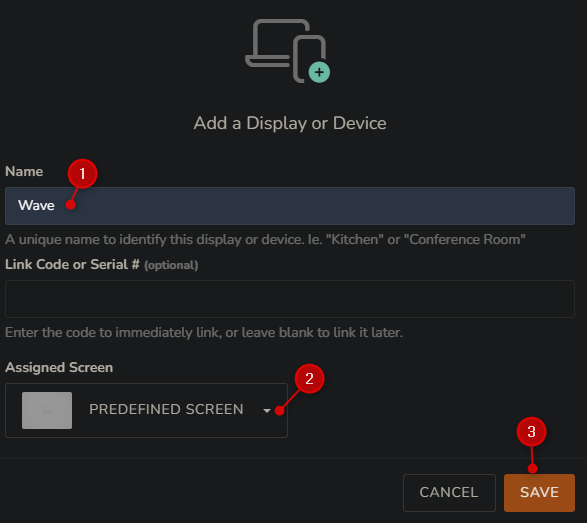 Step Five
The last thing you need from the DAKboard website is the Display URL
Copy this URL or leave it up while we transition to the Wave webgui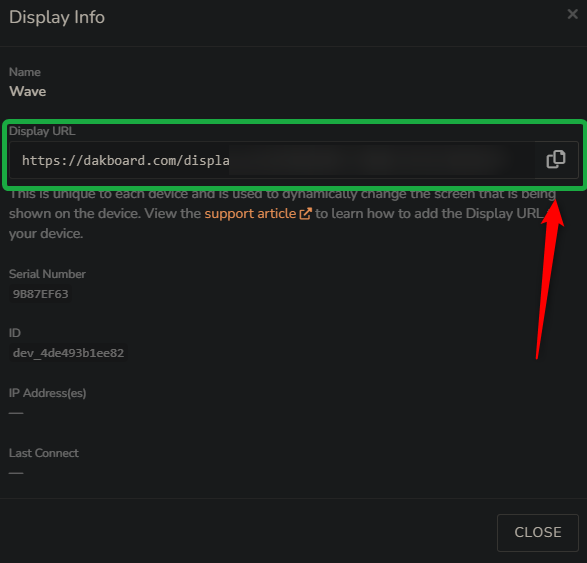 Step Six
Head to the Welcome Screen section from the left-hand side menu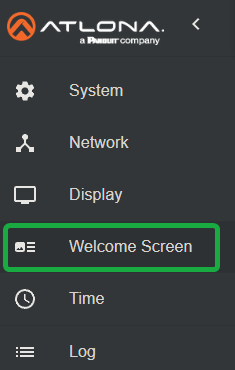 Step Seven
Enable the digital signage feature in the top right
Paste the URL from DAKboard that we copied in step five

Optionally you can also toggle the Room name and PIN below the URL

Click save when you are done

Complete
After you have clicked save, your digital signage should be up and running.
Ensure your wave is connected to the internet if you have issues getting this to work.