SKUs: All
Most of the answers to a product-related question can be found in the user manual. The fastest way to skim through a user manual is to use the "find" shortcut. When you are viewing a PDF of the user manual press CTRL + F on Windows or Command + F on a Mac and open the search text box.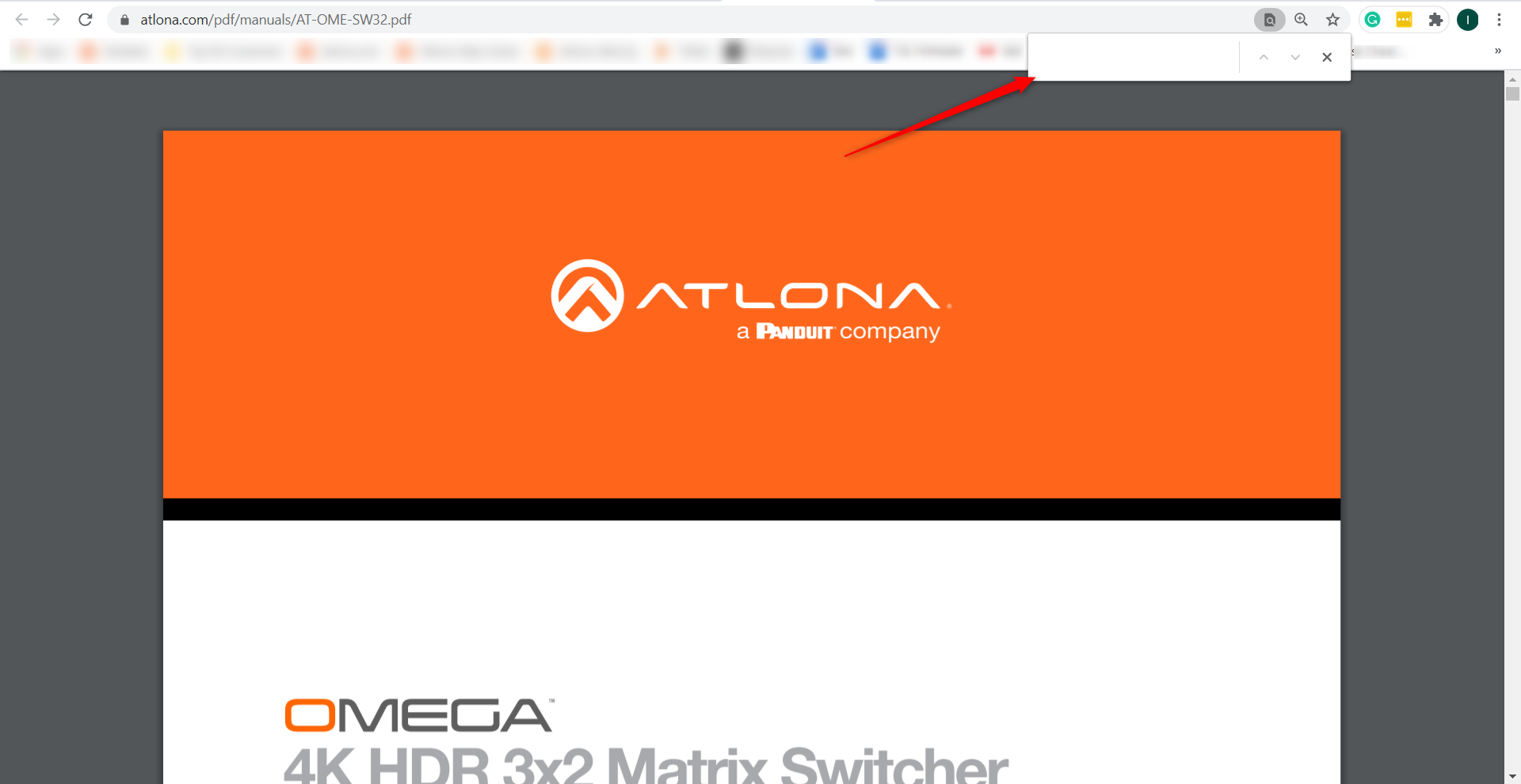 From here just use a keyword or partial word to search the entire manual for any entries of this word and jump right to it.
For example, you are trying to see how to configure the EDID on your switcher. Type "edid" in the search bar and every entry of EDID will show up. Continue pressing "enter" to jump to the next entry of the word "edid" in the manual until you find the section about configuring EDID.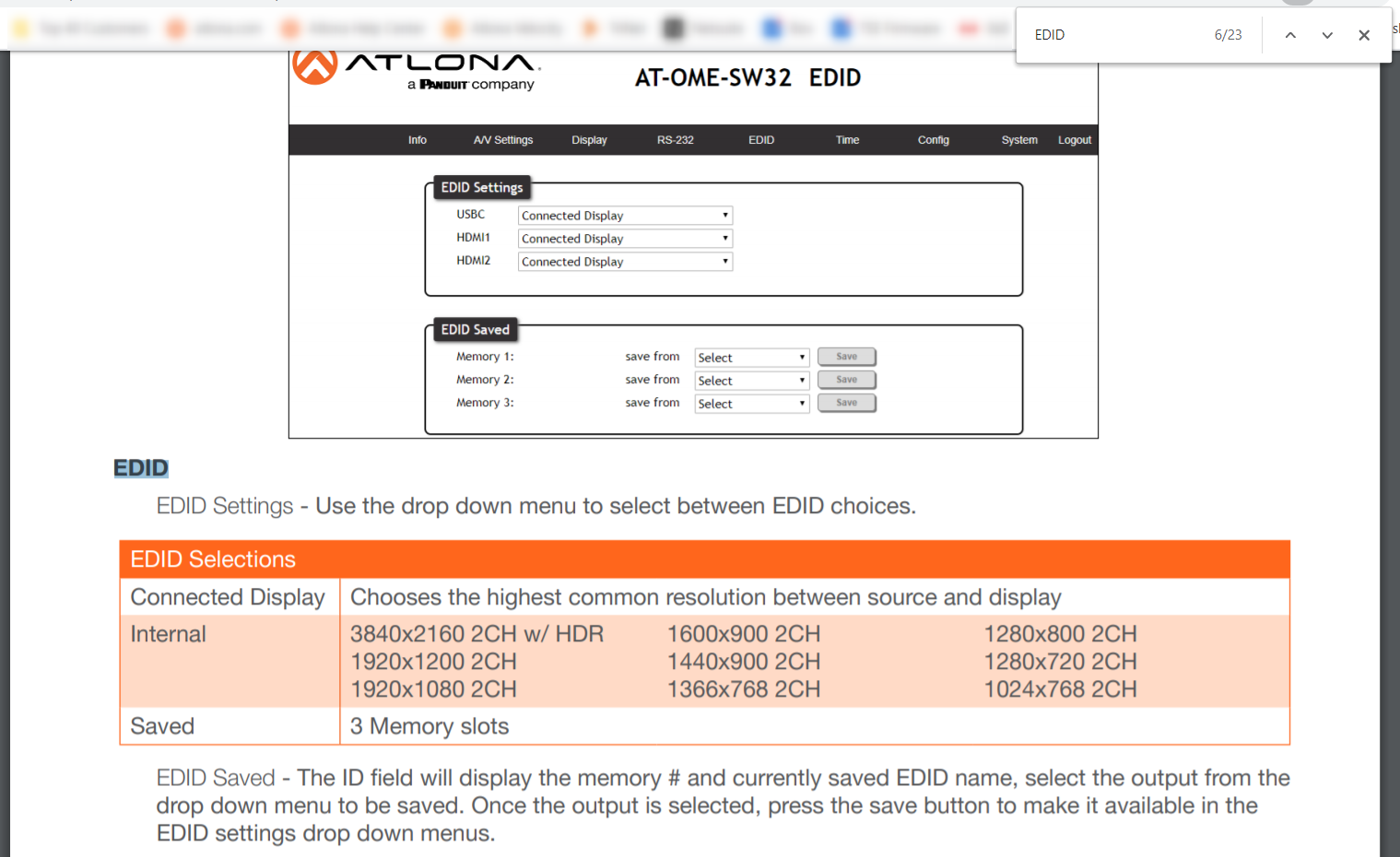 You can also search a partial word or abbreviation. For example, you are looking for RS-232 pinout information but when you type "RS232" in the search field you see 0/0 entries. Instead, try just "232" and now you have 34 entries to scan through.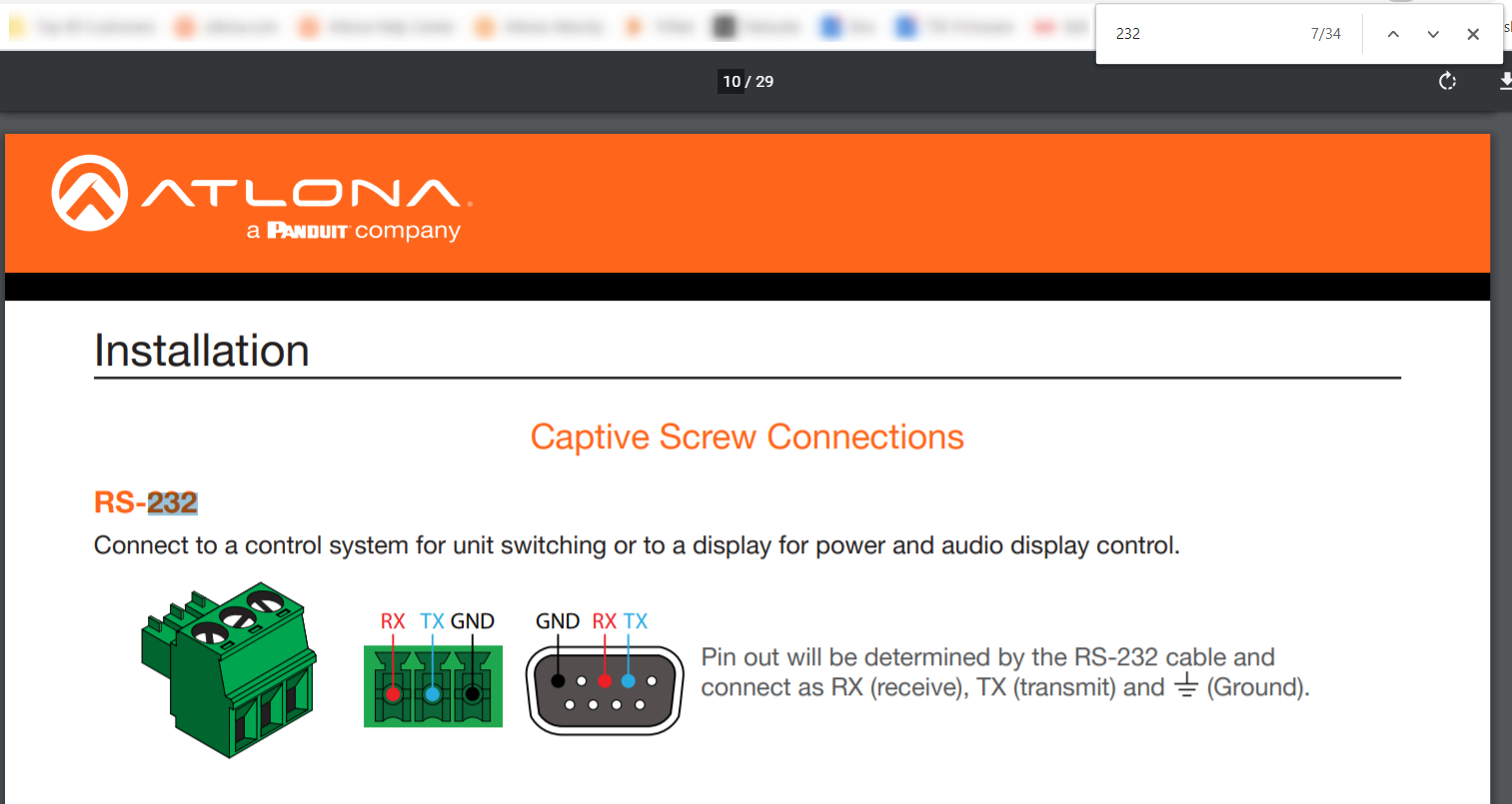 You can use this method in any of our product resources including IT deployment guides, datasheets, user manuals, product pages, and more to quickly find the information you are looking for.
To find the user manual for your product, see this article: https://support.atlona.com/hc/en-us/articles/360044988713-Manuals
Article ID: KB01683