If you navigate to the local webpage for your AT-ANC-108D and you see the image below you are on 1.1.x firmware and will need to upgrade to 1.2.x before you can configure your unit.
In order to perform this upgrade we need to get into the hidden web interface. To do this we simply add /TechnicalSupport after the device IP in the address bar of our web browser.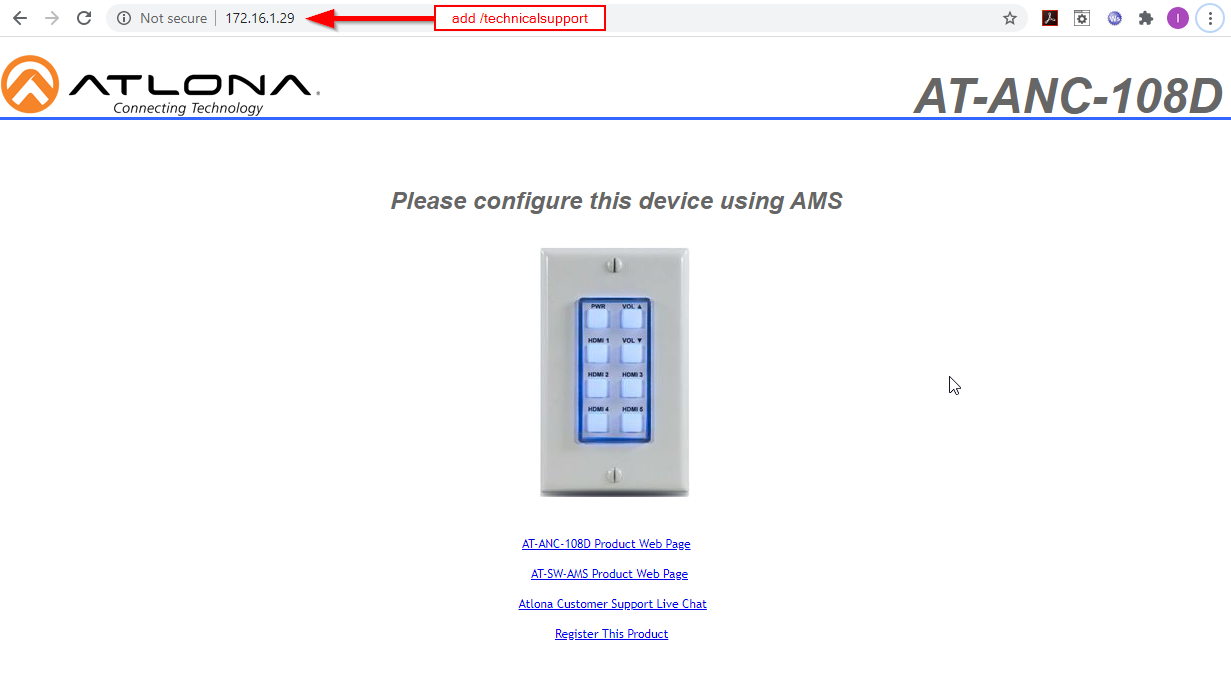 Once you have that added and hit enter you should see a login like this. Type admin in the Username field and Atlona in the password field to login (this can be changed later).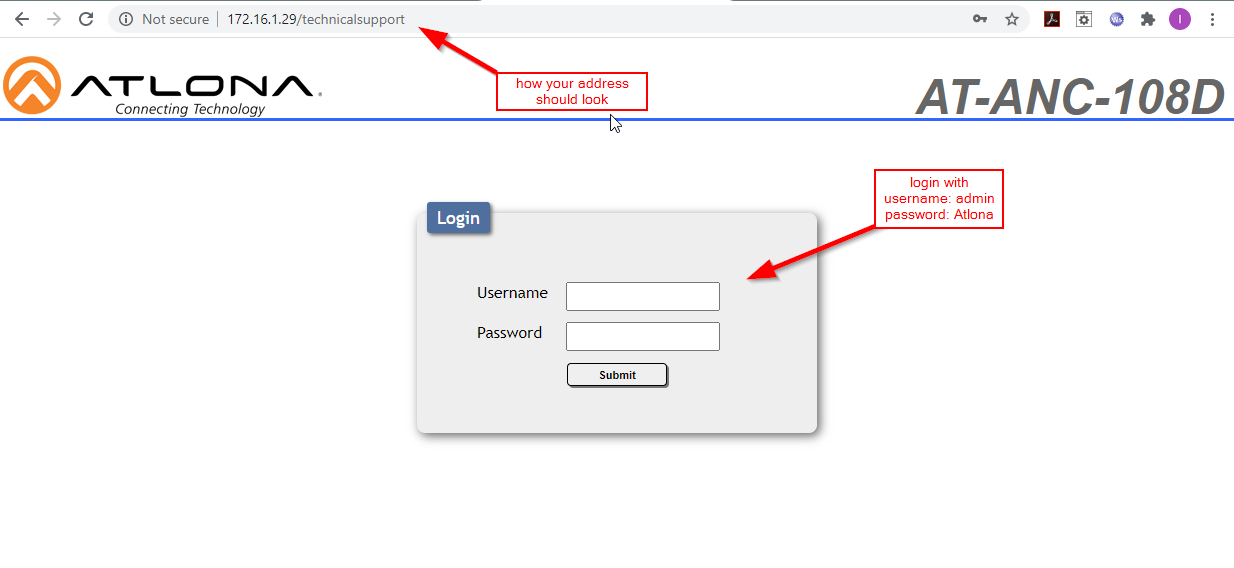 Now that you are logged in you should see the the System Settings page (shown below). Follow this three step process to upgrade your keypad to 1.2.x firmware (shown in image notes). | 1. click choose file and navigate to the stored file in the window that opens | 2. click the Upgrade button to start the process | 3. confirm the upgrade by clicking the OK button when the confirmation message appears.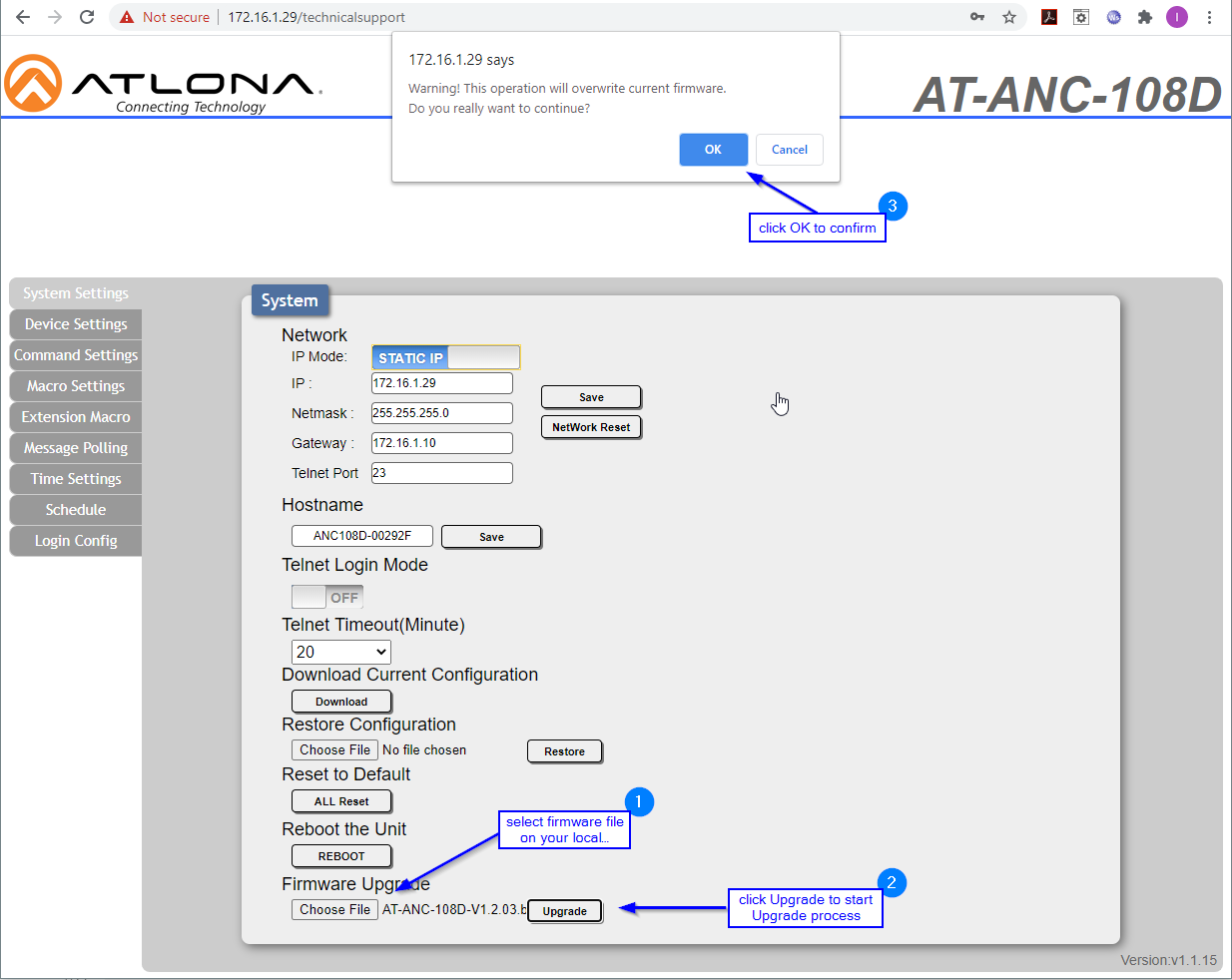 The firmware will take a few minutes to load and then the AT-ANC-108D will reboot. Once the upgrade is finished we can access the web interface at the IP address (delete /TechnicalSupport from end in address bar). It is best practice to force all the information to reload after this upgrade. To do this in Chrome on a Windows machine you use CTRL+F5 (you can find your specific browser/OS combination with an internet search for force refresh followed by your browser and operating system (e.g. force refresh Edge Windows 10)). Once the information is loaded you are ready to configure your AT-ANC-108D.
Visit the AT-ANC-108D page https://atlona.com/product/at-anc-108d/ for factory built configuration files, full manual, and API documentation. Look for our article on how to load the configuration files too.