---
SKUs: AT-UHD-SW-510W

Summary: Safely Shutting Down the AT-UHD-SW-510W—
Why and how to safely shut down an AT-UHD-SW-510W.
---
Power and the AT-UHD-SW-510W
The 510W is designed for 24/7 operation.
Repeatedly cutting power to the 510W may cause file system corruption requiring a USB re-image.

Cycling front panel lights may indicate file system corruption
Use a proper shutdown command to turn off the 510W when needed.

Safe Shutdown Methods:
Via the Web UI:
Via Network (Telnet/SSH) or RS-232:

Via Front Panel Power Button (REV C only):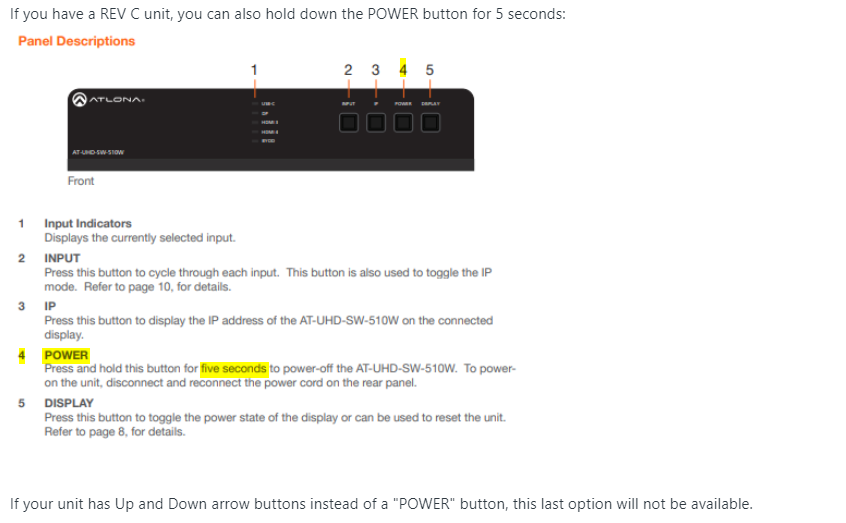 Article ID: KB01671