DirecTV Receivers are compatible with OmniStream, but both the DirecTV Receiver and the OmniStream Encoder must be configured properly for successful operation.
For OmniStream & DirecTV HR24, HR25, and HR44 Receivers, please see the instructions below.
For OmniStream & other DirecTV Receivers, please see this Help Center Article: OmniStream & DirecTV
DirecTV Configuration
Note: You may need to temporarily bypass your OmniStream system and connect your DirecTV Receiver directly to a display via HDMI to configure these settings, however your DirecTV Receiver may have a Front Panel button to cycle through these resolutions:

Display Settings > TV Resolutions:
Uncheck all Resolutions below 720p.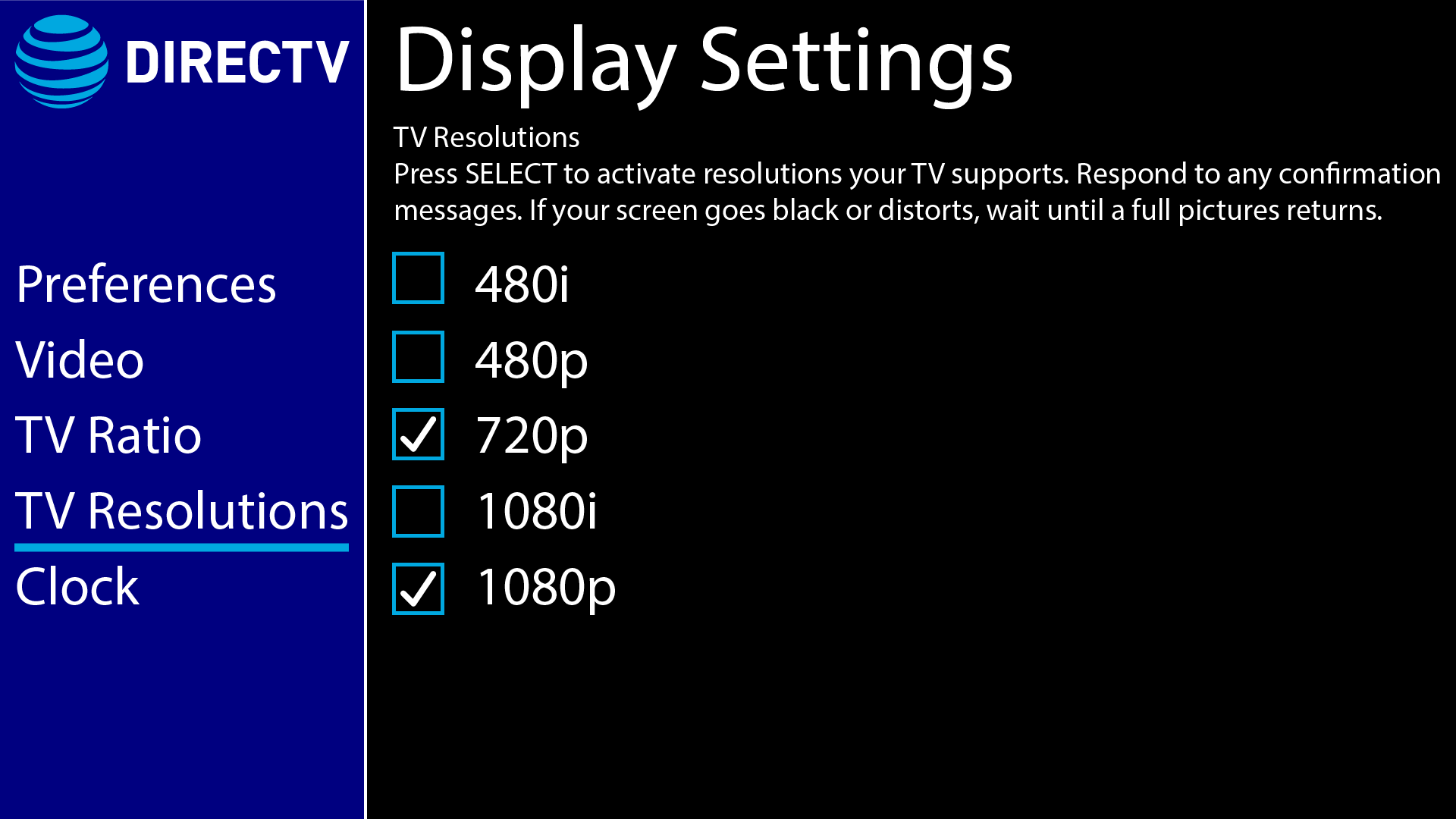 Note: If you are using FastSwitching on your OmniStream Decoders, then use only 720p, and 1080p if your DirecTV Receiver supports it. If you are not using FastSwitching,1080i will also work.
Audio Settings > Dolby Audio™
Set Dolby Audio™ to On for Multichannel Audio on supported programs. Leave it off to force stereo PCM.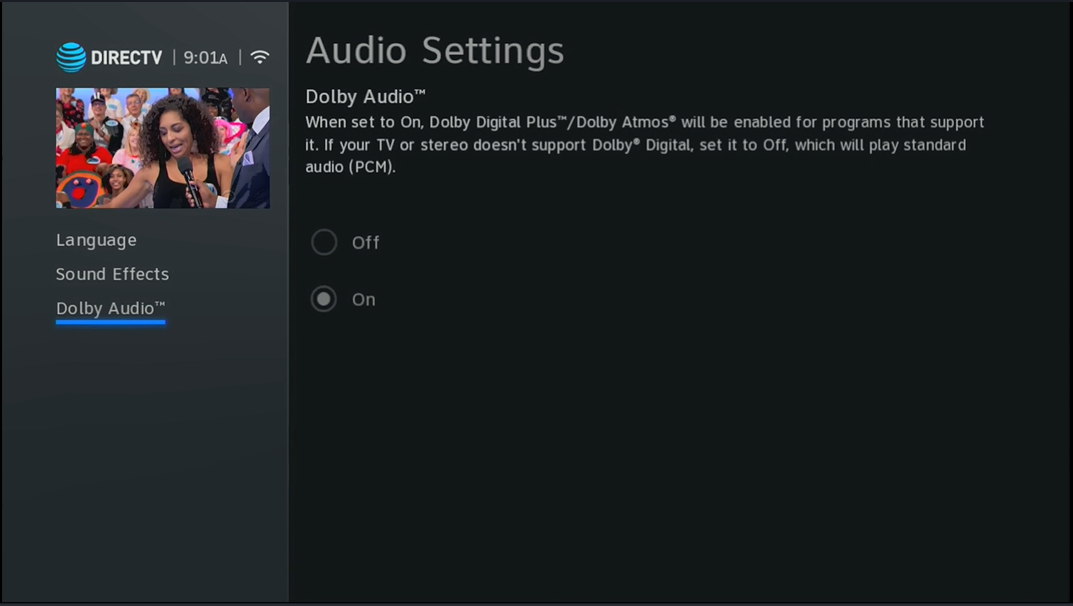 Encoder Configuration
Input:
Set EDID to ATL 1080P DD for Dolby Audio™ support, or ATL 1080P 2CH for Stereo PCM.
Set HDCP Support Version to 1.4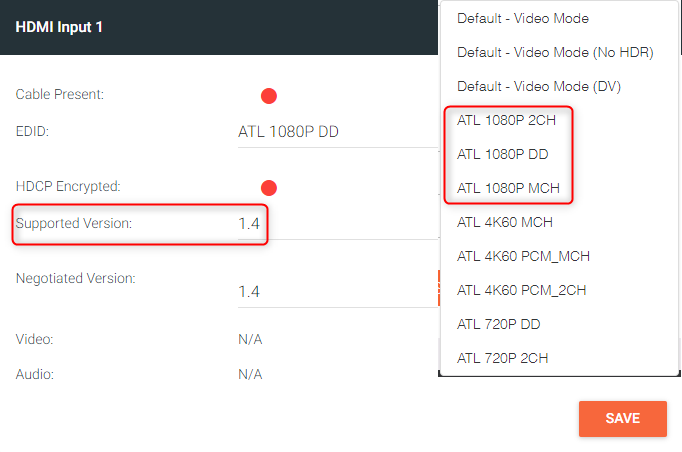 Note: The AT-ETU-SYNC is not required for OmniStream & DirecTV.
Article ID: KB01636