SKUs: AT-VGW-250
QUESTION: Why is Velocity Gateway giving a System Error on boot up and what can I do?
ANSWER: Velocity has a corrupt system file, which we need to do a FSCK (File System Consistency Check)
Shell Command Method:
Connect a USB Keyboard to one of the USB ports on the Velocity Gateway
At the error screen, type in the following:

fsck -yf /dev/mmcblk0p2
Or you can type fsck /dev/mmcblk0p2/ and manually type [Y] on errors that pop up.

Power Cycle the Velocity Gateway to reboot with the repaired system file. The Gateway should be restored to normal operation after rebooting.
Note:
fsck = file system consistency check
-y = yes on auto repair (-a = auto repair, but require user intervention for errors)
-f = force
Example: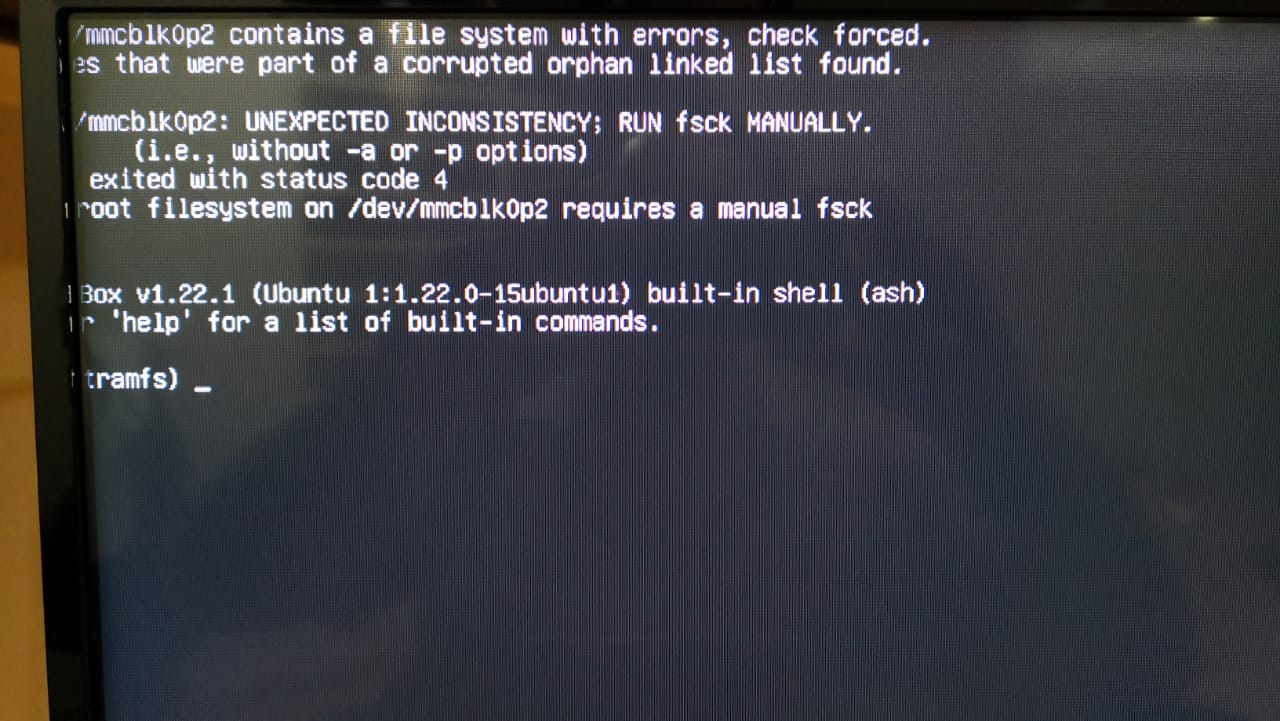 ARTICLE ID: KB01587