SKU: AT-VCC-IR-KIT
Challenge: How to learn IR commands from a remote with the AT-VCC-IR-KIT
Explanation: 
Duplicate an existing IR driver by navigating to your equipment list - http://<velocity_ip_address>/#/equipmentList 
Search for your driver and press the "duplication" button

Now you can add this new driver to your room using the "technology add button".
The following guide assumes you have built your room and added the desired room technology already.
1. Navigate to the device you wish to control and click the "pencil" icon: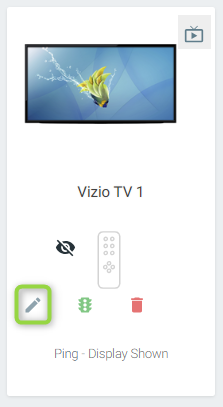 2. Select IR for control type and which IR port you want to assign to the device--if you are not using the Triport, please select IR 1. Click Save: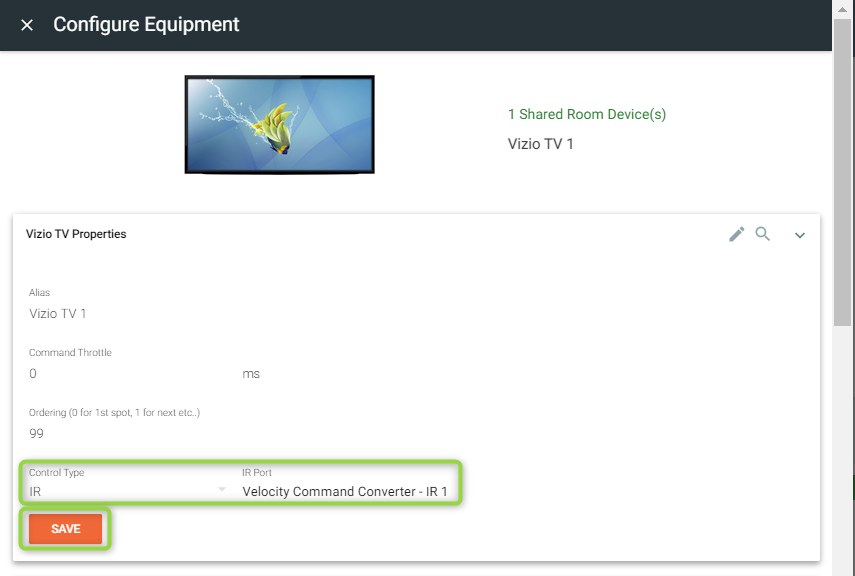 3. Verify that your device is showing as "Connected" in Velocity: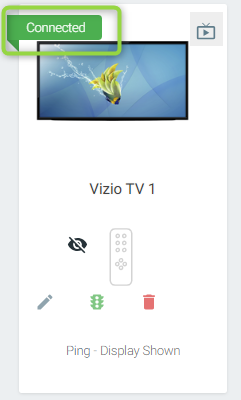 4. Click the pencil icon again and then click it a second time from the "Configure Equipment" menu: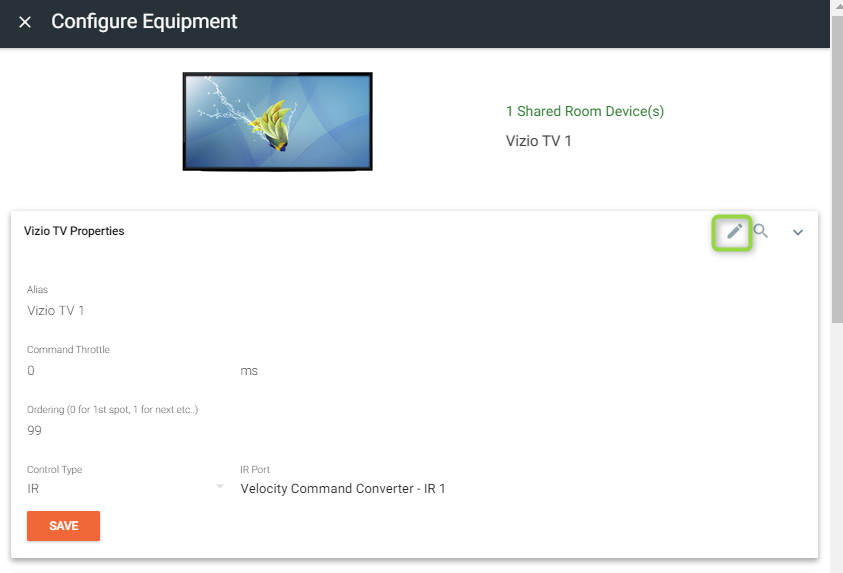 5. From the "Equipment Modify" page, navigate to the "Commands" page: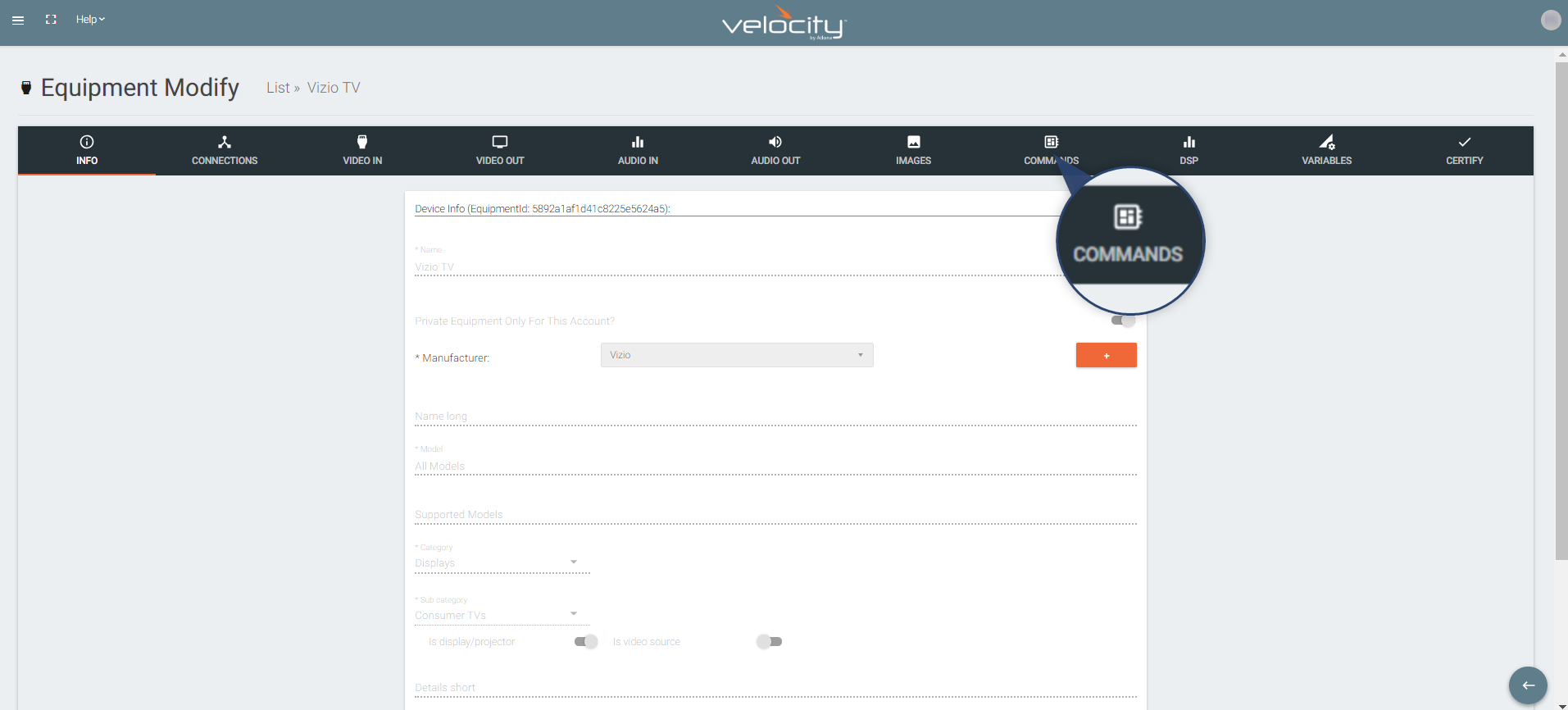 6. From the "Commands" page, click "Learn Device" to bring up a drop down menu: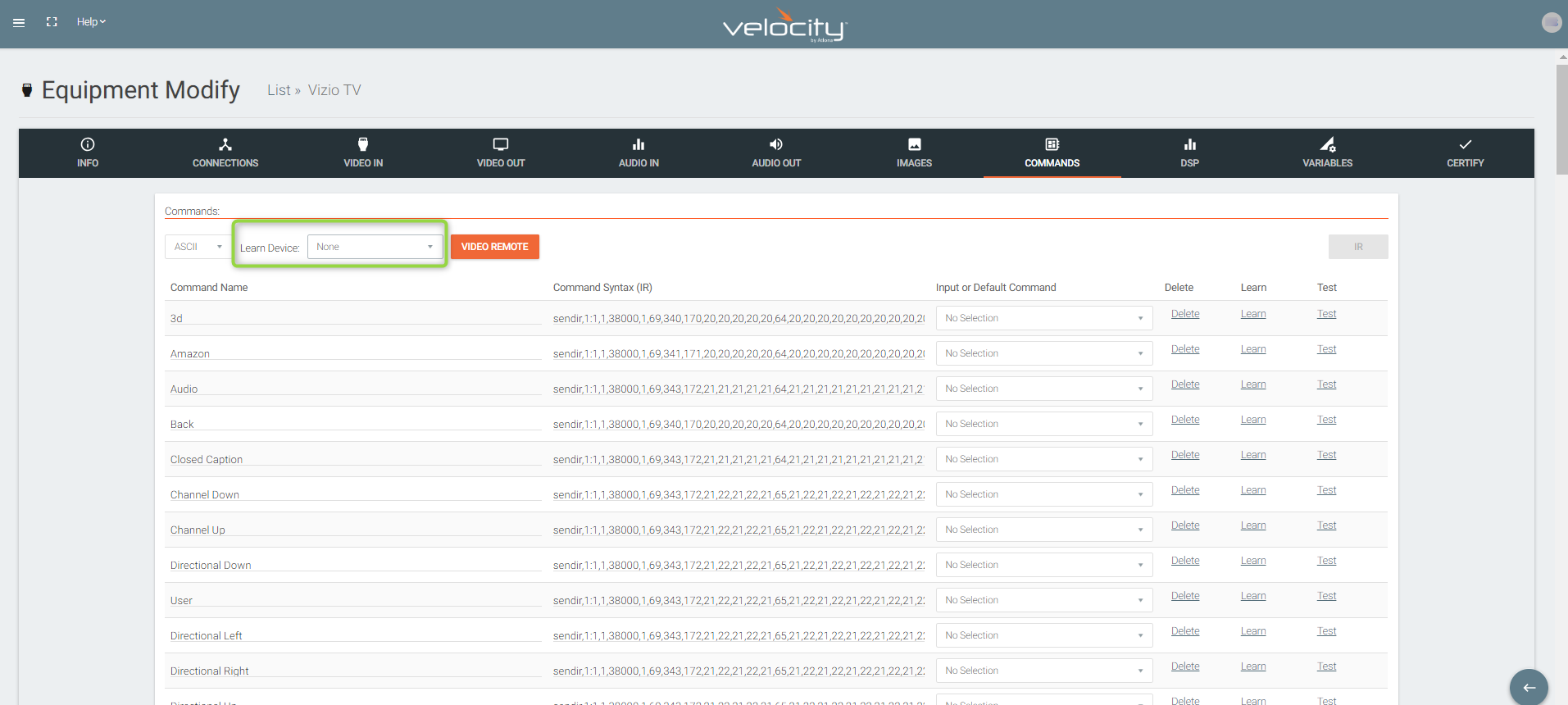 7. Select the Velocity Command Converter where you wish to learn the IR commands: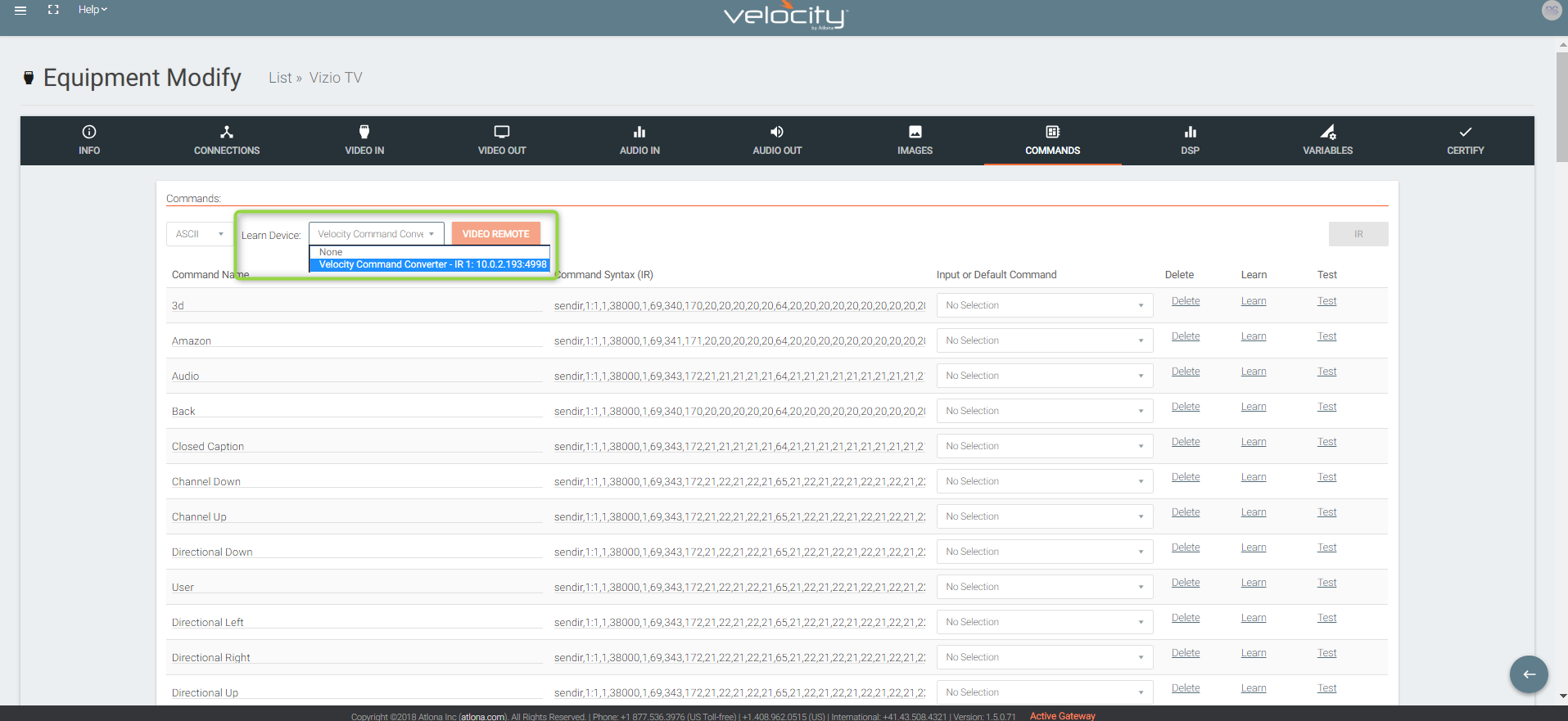 8. Navigate to the command you wish to learn and click the "Learn" button: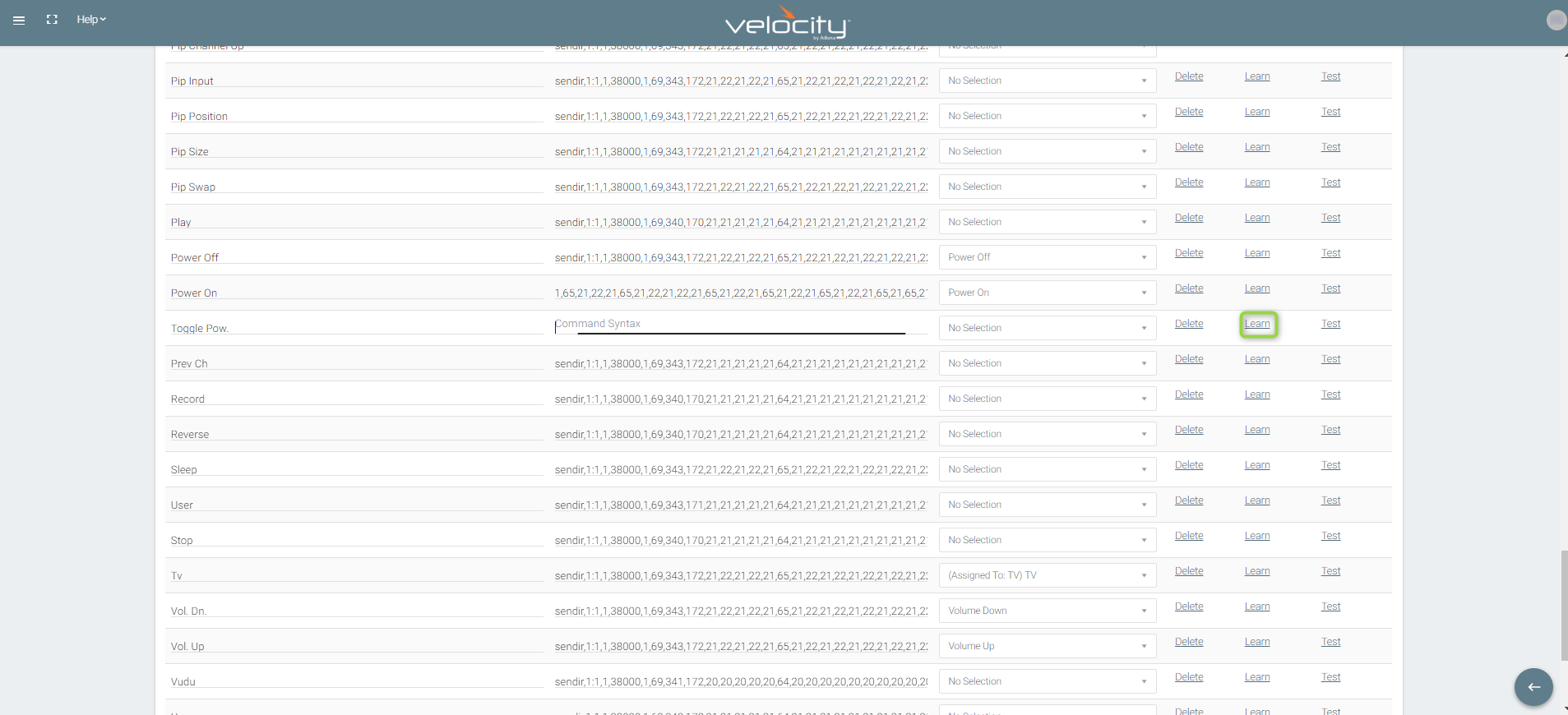 9. Click "OK" when the pop-up window appears: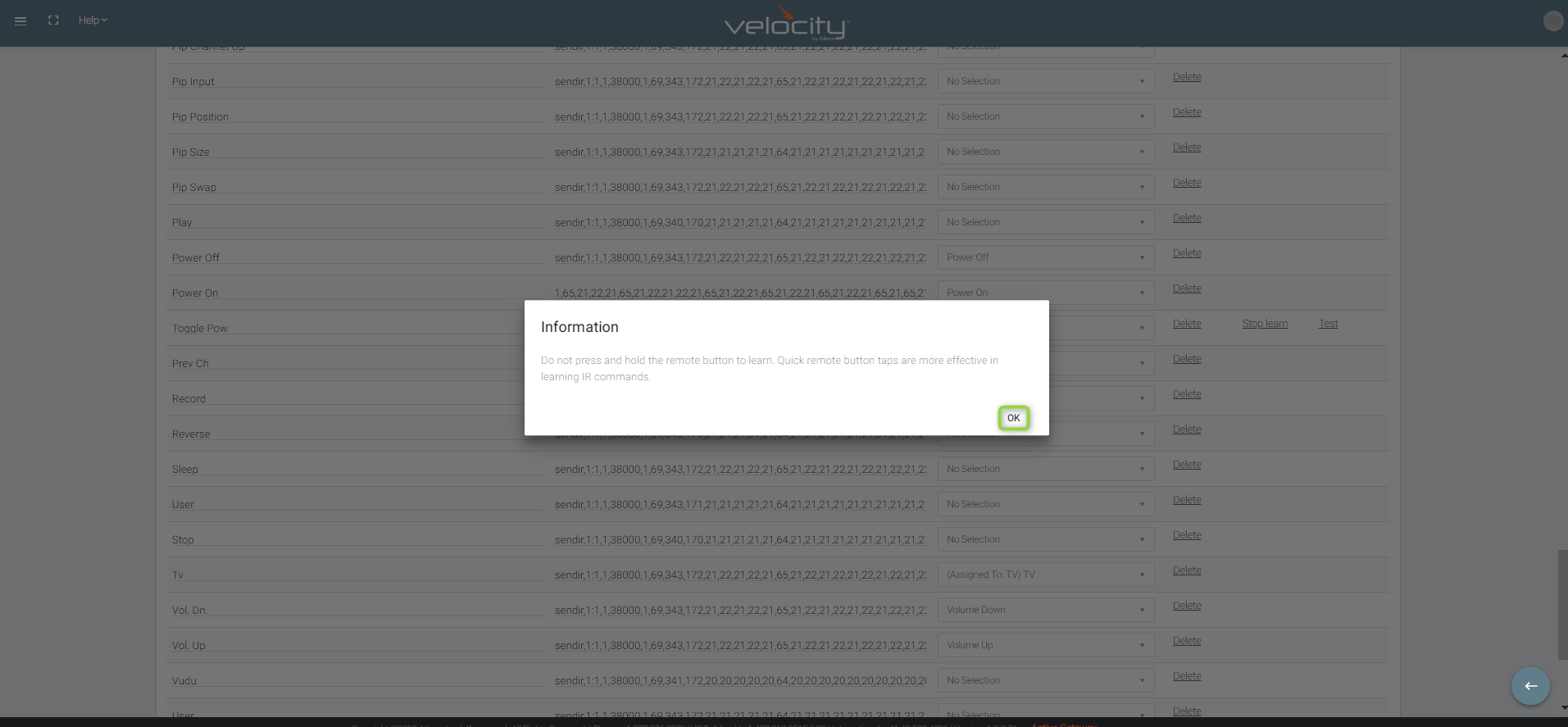 10. Aim the remote at the IR window on the AT-VCC and press the button that corresponds with the command you wish to learn: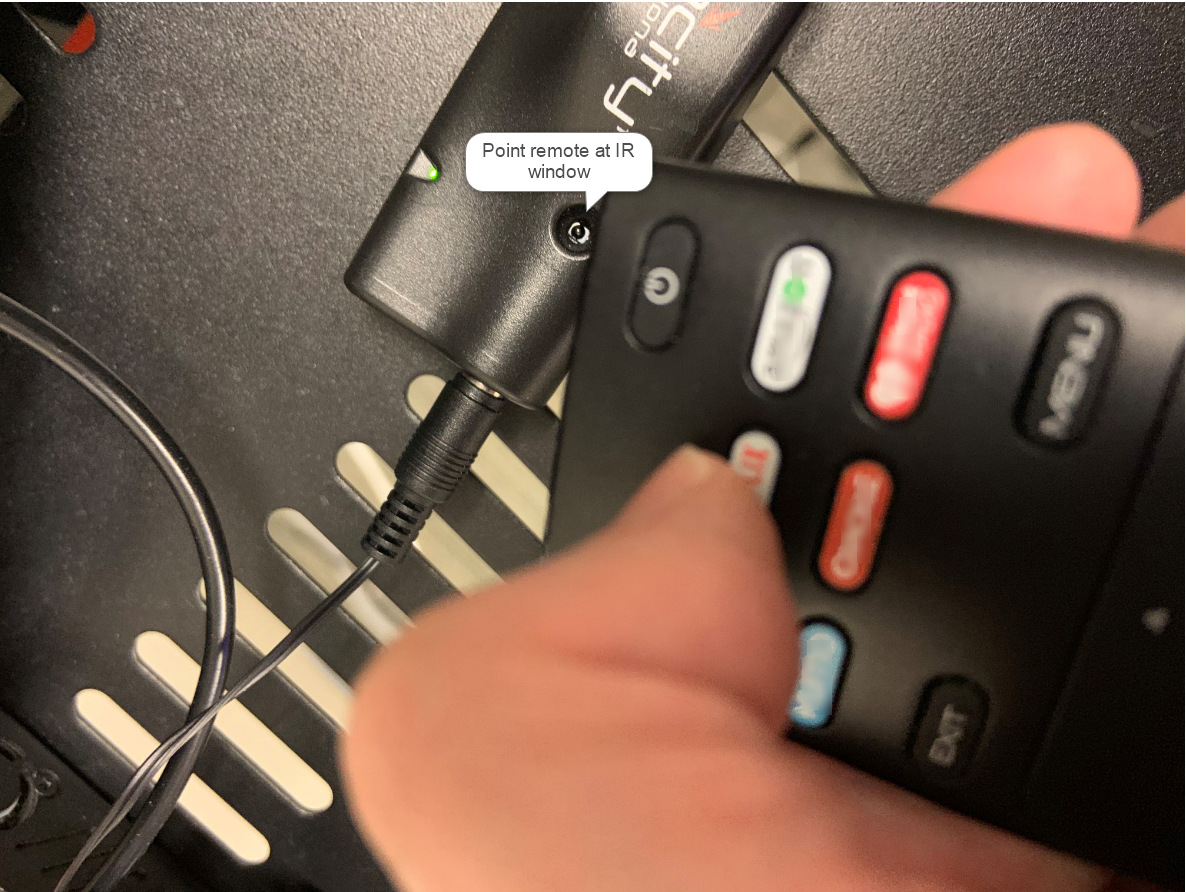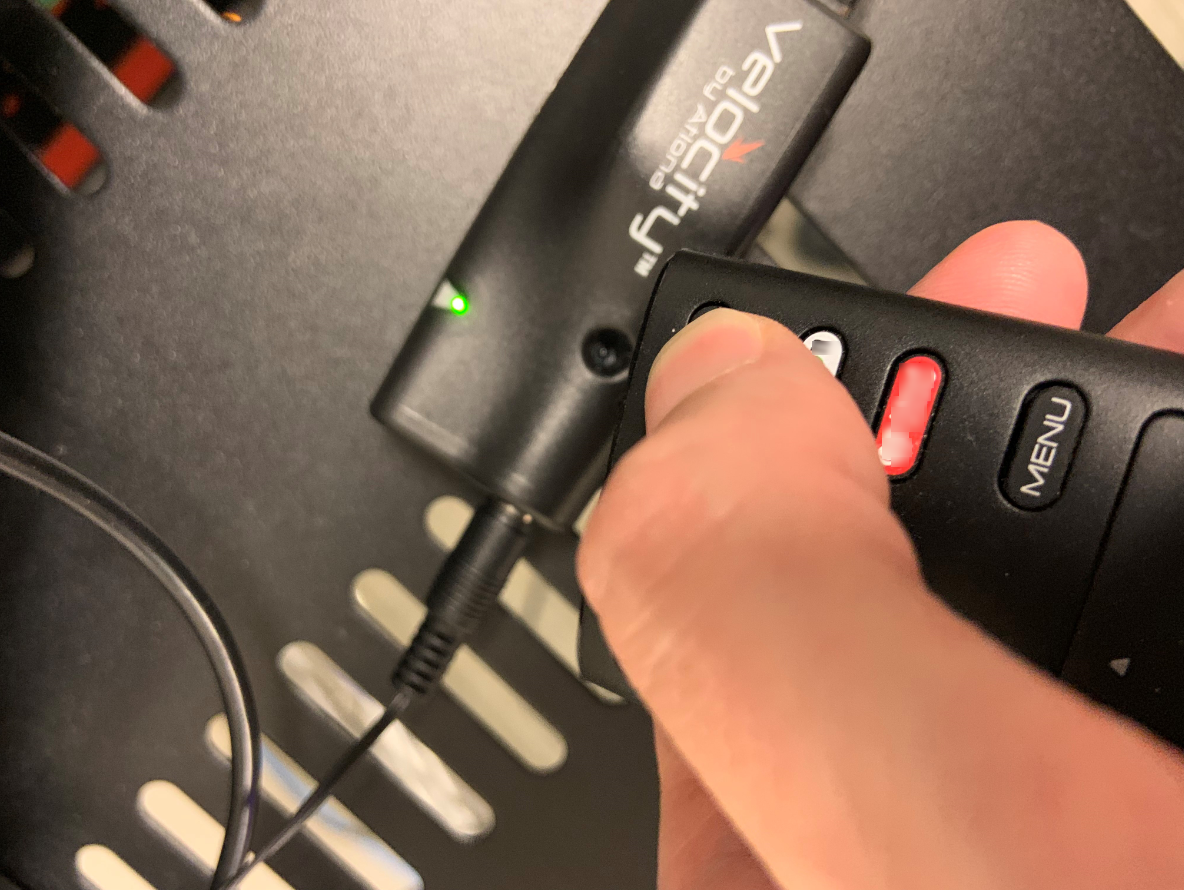 11. Once the AT-VCC has learned the command, you will receive a confirmation message. You can test the IR command from this screen or, if you are satisfied with the result, you can press "Accept":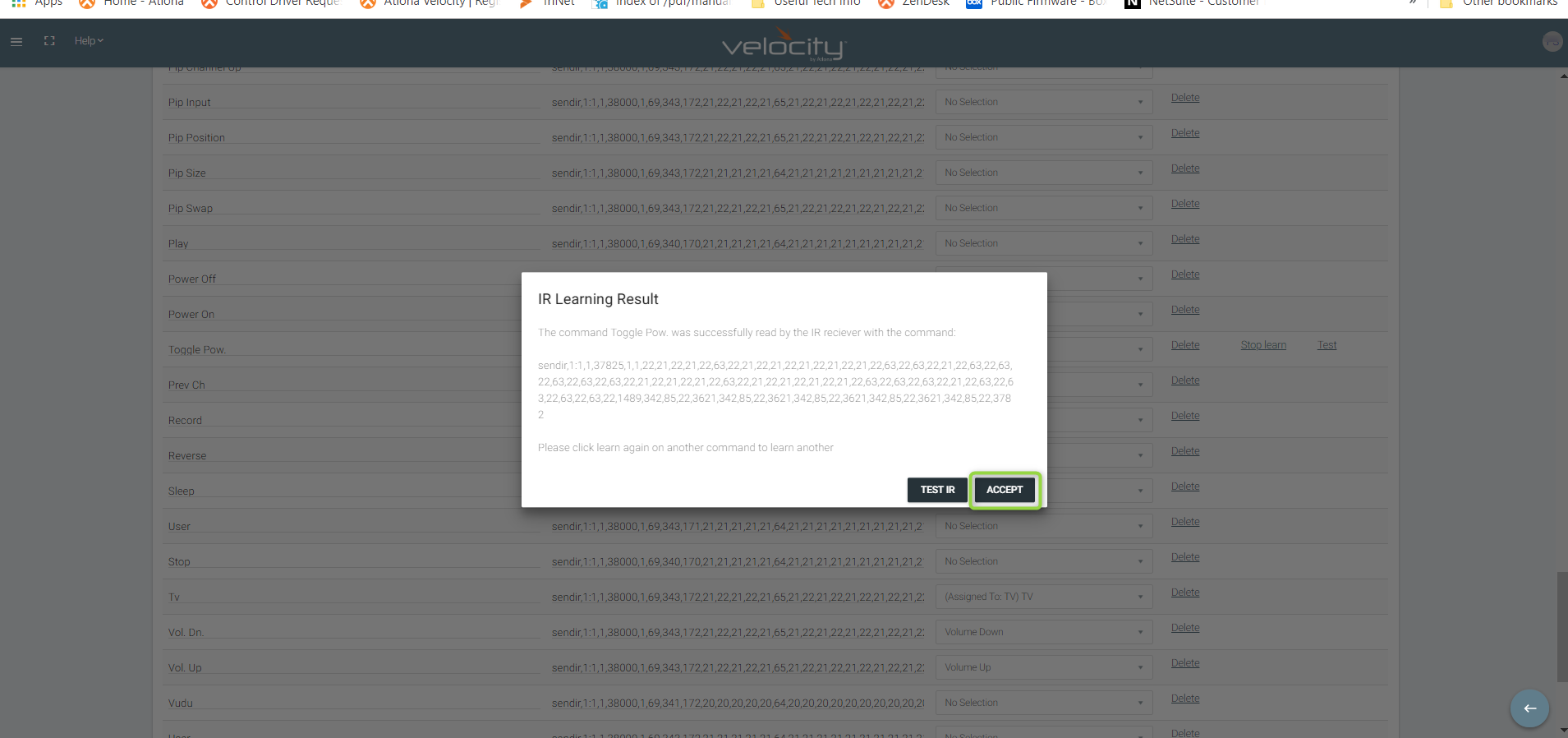 12. Once you have accepted the learned IR command, the command will populate the corresponding field accordingly: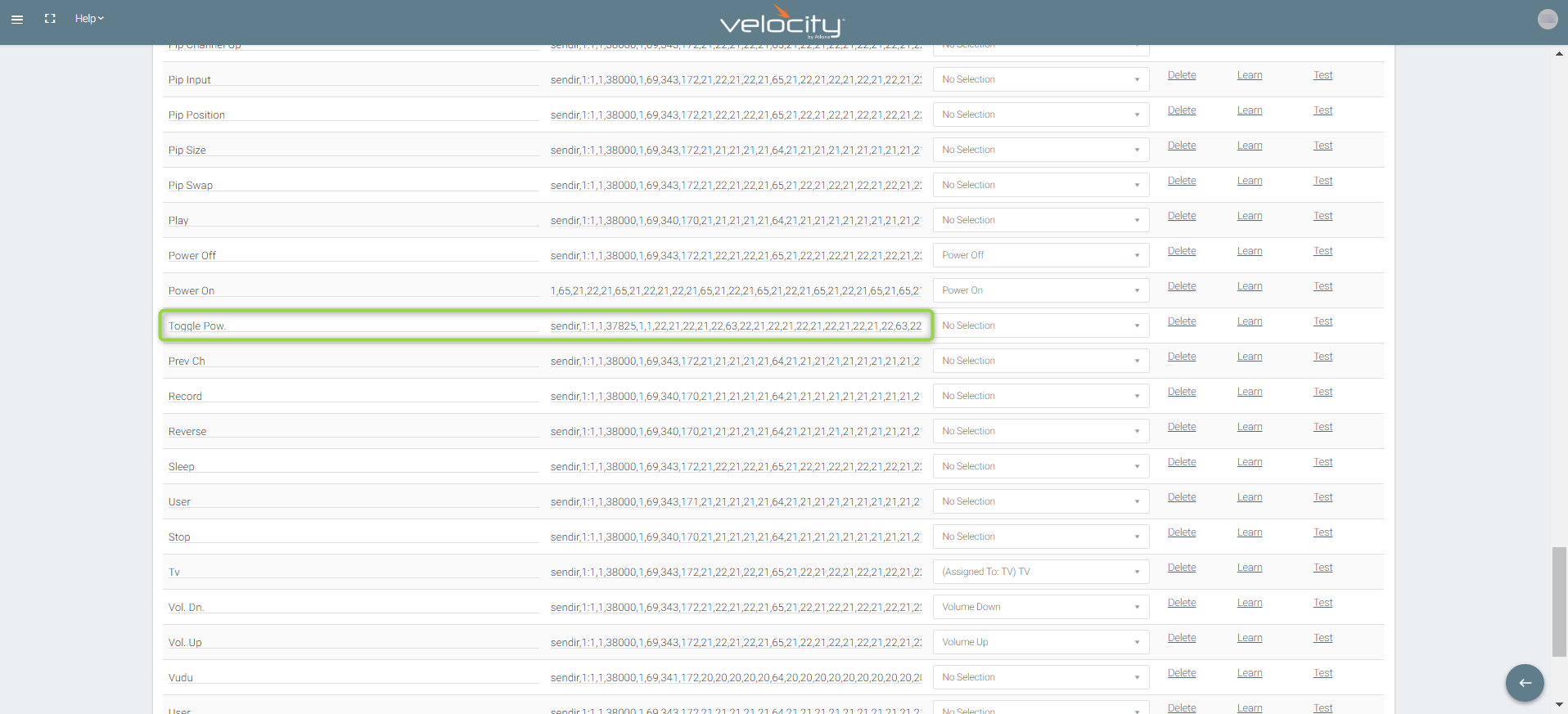 13. Repeat steps 8-11 for any additional commands you wish to learn.
14. At the end press "Save"
Article ID KB01548