SKU: AT-DIS7-PROHD
Subject: Learn EDID with the AT-DIS7-PROHD
Explanation: The AT-DIS7-PROHD has the ability to learn the EDID of any display.
To begin, you must have the following materials:
AT-DIS7-PROHD
(1) HDMI Cable
Another Display
Ensure that the AT-DIS7-PROHD and your other display are powered on.
Connect the HDMI cable from the HDMI input of the display with the EDID you wish to copy to the HDMI In of the AT-DIS7-PROHD.
On the AT-DIS7-PROHD, press and hold the Up and Down buttons simultaneously to start copying.



"Check DDC..." will appear on the display screen while in process.
If the EDID Learn is successful, you will see this green message: If the EDID Learn is unsuccessful, you will see this red message: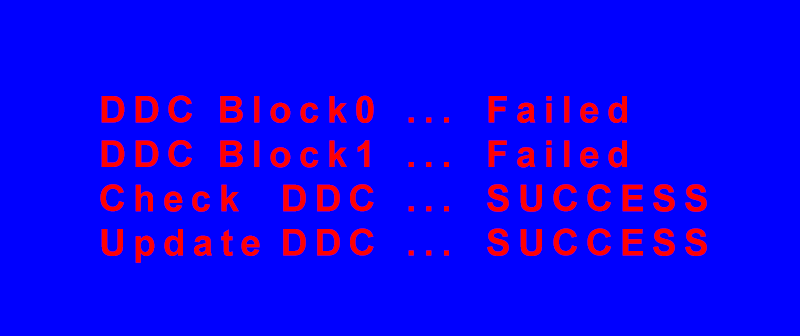 Note: There is no last memory. If power is lost to the AT-DIS7-PROHD from unplugging, pressing the power button, or in any other way, the copied EDID and OSD Menu will reset to factory settings.
Please note, the user's manual can be found here.
Article ID: KB01453