SKU: AT-UHD-CLSO-840
Symptoms: Video is not displayed when an input is routed to multiple displays on the output of the AT-UHD-CLSO-840.
Solution: To address these issues it is recommended to use an EDID that is compatible with the displays in your application. For example, if one display is 4K while another is 1080p, it's recommended to set EDID to 1080P for all the inputs so at least both TV's can have picture. The AT-UHD-CLSO-840 can use a learned EDID from a display or an internal EDID that is built into the AT-UHD-CLSO-840. 
Please refer to image below for internal EDID options offered by Atlona. Please note that if you are using 4K Video or Multichannel Audio the EDID assignment must be changed on the input section either from the front panel or through the Web GUI.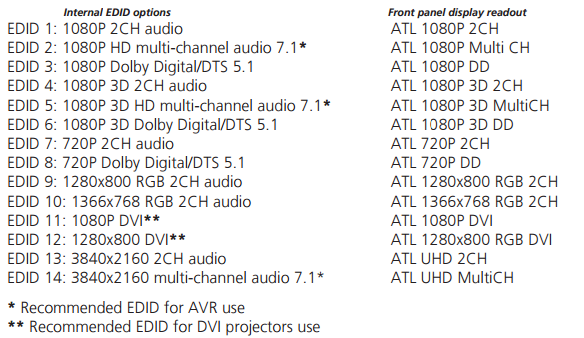 Applying EDID's:
Use the web interface for the AT-UHD-CLSO-840 as shown below: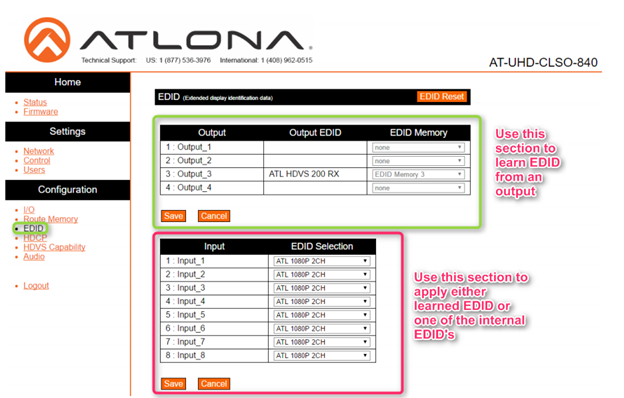 To apply internal EDID through the front panel:

Article ID: KB01133