SKU: Any Atlona product
Subject: Where to find and download the API for an Atlona product
Explanation: For products that have API's available, you can download them by accessing the products page on the Atlona website (i.e. type the model number of the product into the search bar in the top right corner of the website and click on the item's picture). Once on the product page, click the resources tab where you will find a link for the API: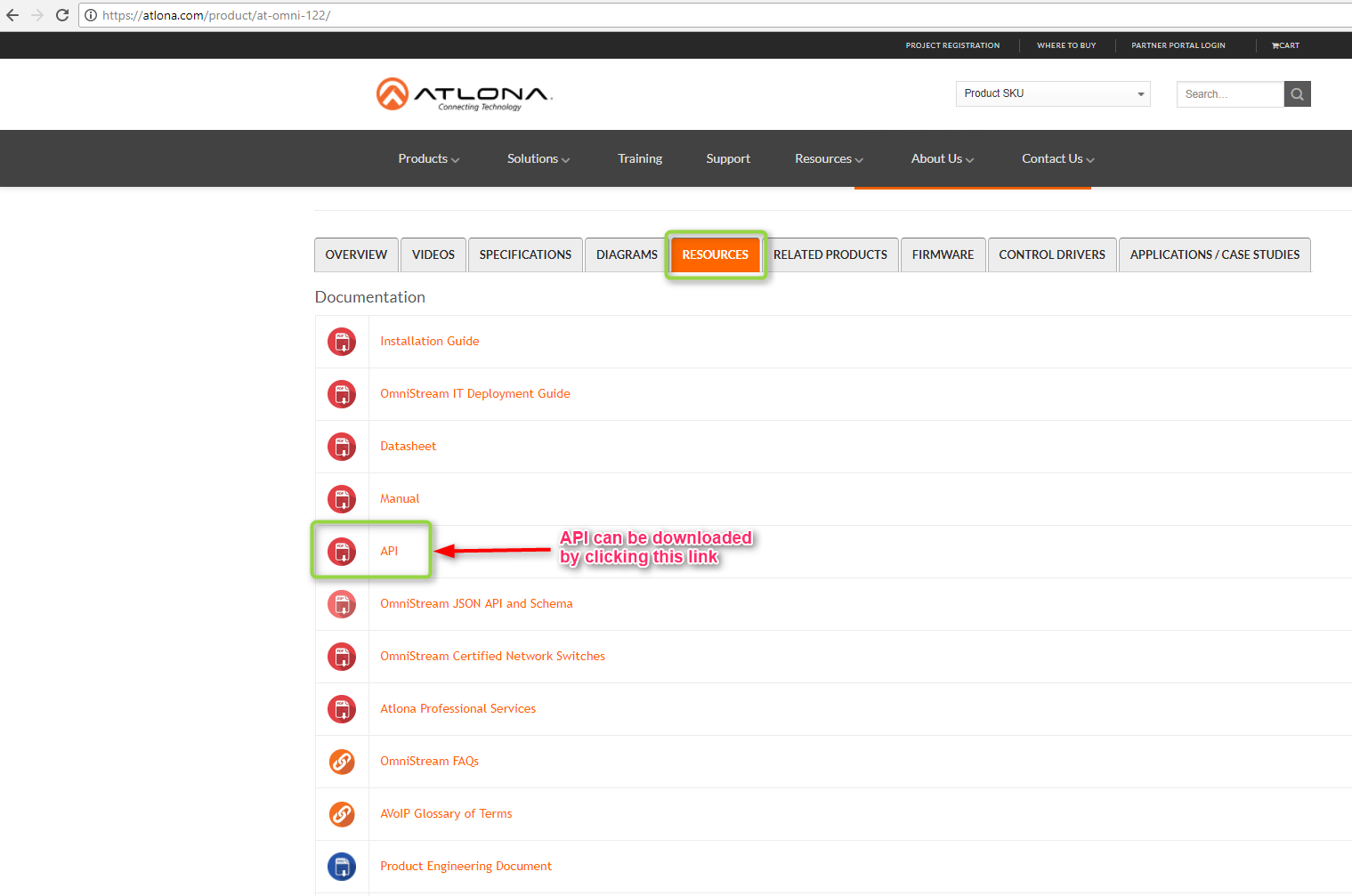 If you don't find that your product mentions an API, it may also be embedded in your devices users manual. To access the users manual, click the "Resources" tab on the Atlona products page and click "Manual":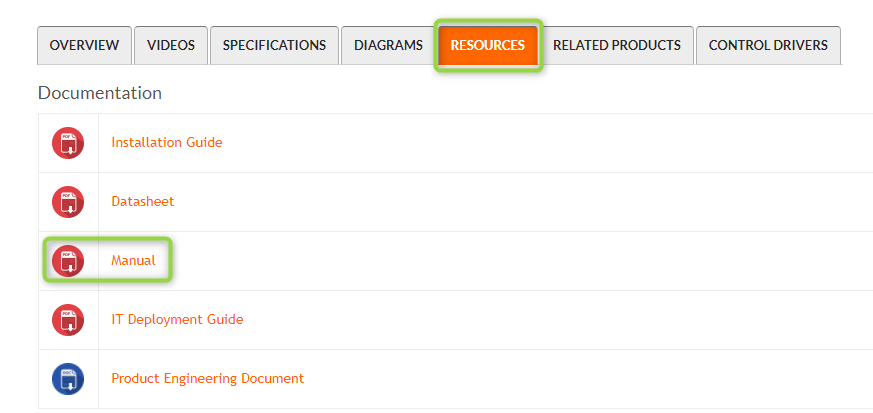 You will then find the specific page the API by referencing the manual's table of contents: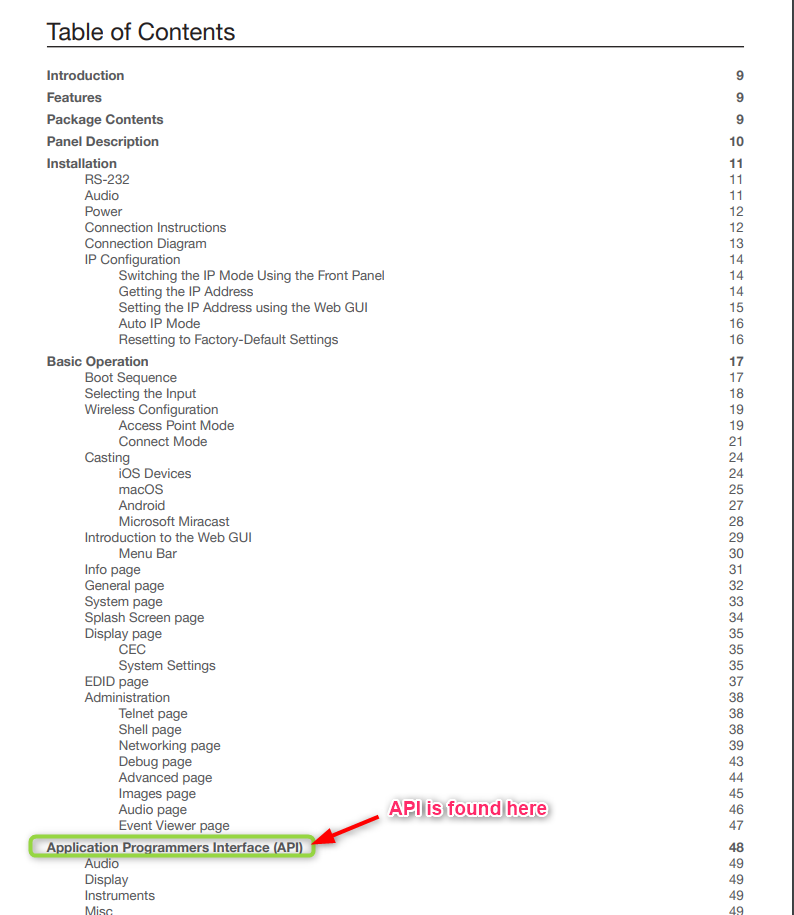 Please note, not all products have API's available. If you require an API for a product that you cannot find using the resources above, please contact Atlona Support for further assistance. 
Article ID: KB01333