SKU: Any TCP/IP enabled Atlona device (Omni Stream excluded)
Subject: Unable to access the web interface of an Atlona device, however, pinging the unit does work.
Symptoms:  
Symptom – A:
You can ping your Atlona LAN capable device, there is RS-232 connection to the unit (where applicable) and yet you can't access the unit internal web-page.
Symptom – B:
You can add your LAN capable Atlona device to AMS but you can't control your device.
Troubleshooting:
Verify network connectivity and try to access the device from another computer, double check which Anti-Virus installed on this computer, most of the free one these days provide a Web Shield, filtering or protection which flag our internal WebGUI as a threat.
Workaround Solution:
As a temporary solution, you should turn off the web-shield feature, configure the unit and turn it back on.
How to turn off Avast Web Shield
Launch the Avast application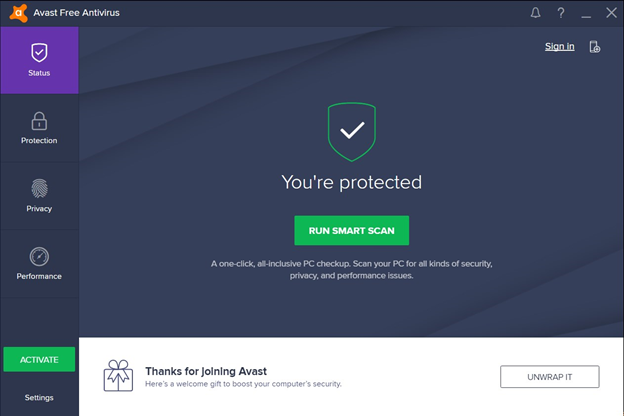 Select the "Protection" Menu and click on "Antivirus" 
Locate the Web Shield options and switch it to "off" mode for the desired duration. You will be prompted by a screen asking you to confirm your desire to turn off web shield:
Please note, you can also temporarily disable web shield which is recommended for this action:
Feel free to re-enable web shield after accessing the web gui for your Atlona device to ensure you are protected.
KB01141