SKUs: AT-OMNI-238
As the AT-OMNI-238 is Dante IP-to-Analog Bridge hardware, the method for updating the firmware on this unit is via Dante software.
Dante has moved the Firmware Update option for its products to its Dante Controller software. The current way to update Firmware is through the "View" Menu, highlighted below: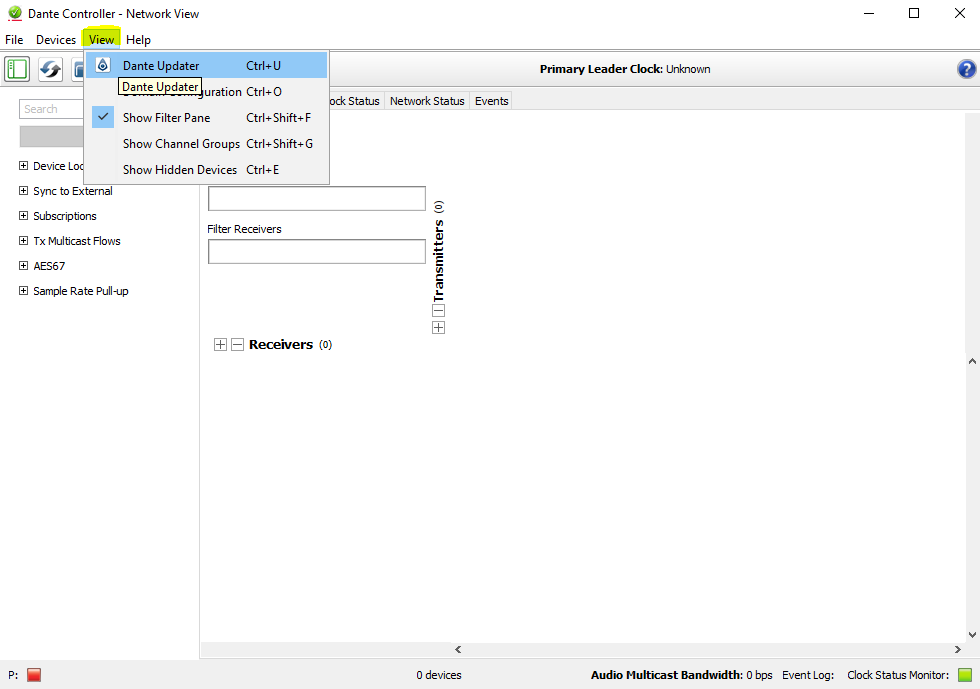 select the first Option, this will bring up the Dante Updater software: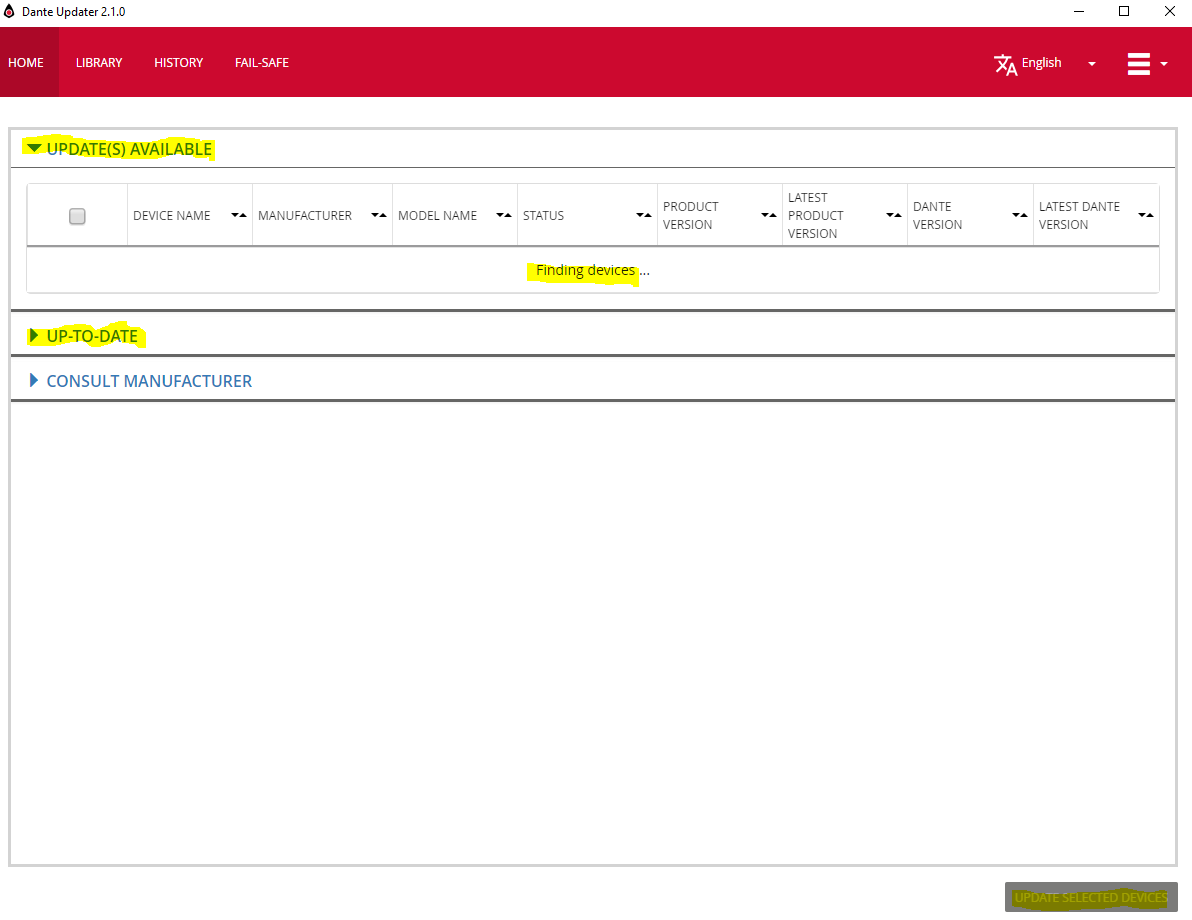 The OMNI-238(s)should appear in either the "Updates Available" or "Up-to-Date" List. If there is an update available, highlight the OMNI-238(s) and then the "Update Selected Devices" button in the lower-right corner will become active. Click to Update!