---
SKUs: AT-AMS-SW, AT-AMS-HW, AT-VGW-250

Summary: AMS and Velocity Password Recovery—
This guide provides an overview of AMS and Velocity password recovery options.
---
Inside AMS or Velocity, enter your email address and click "Forgot Password"
Your computer must have internet access.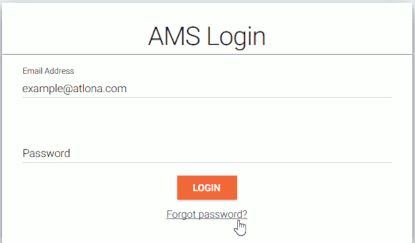 Allow pop-ups, if you get a warning.
Send the recovery key to your email address.

Find the recovery key in your email and copy it into the password reset dialog to reset your password.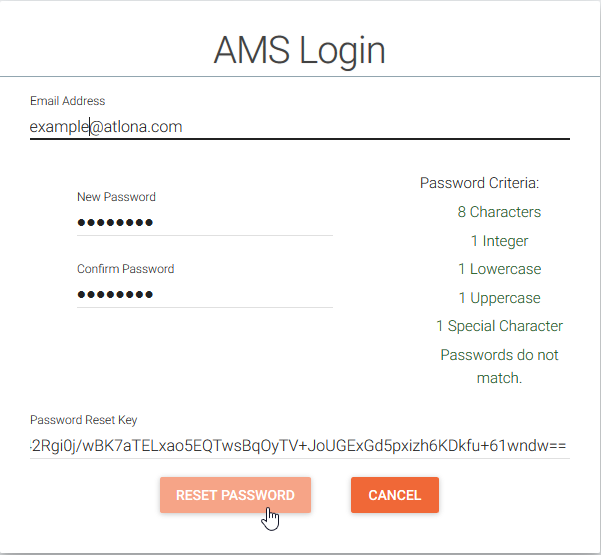 What if I don't remember the email address I used?
If you have forgotten the email address used, we can still help. For Velocity gateways, we will need your gateway serial number, gateway ID, and proof of purchase so we can verify your ownership of the gateway.
Please contact Atlona Technical Support for assistance:
Call: +1 877.536.3976 (US Toll-free) | +1.408.962.0515 (US) | International: +41 43 508 43 21
Article ID: KB01643