SKU: AT-OMNI-111, AT-OMNI-112, AT-OMNI-121, AT-OMNI-122  (Firmware Version: 1.1.0) 
Subject: Slate is not displaying properly on decoder feed.
Explanation: 
If the slate image is not appearing either superimposed on top of your audio/video feed (manual mode) or when an input or multicast stream is down (auto mode), then there could be a few causes of this issue.
If Slate is enabled on both the encoder and the decoder, then it will only function if one side is in auto mode and the other end is in manual If both devices have slate enabled and set to auto, you will not see your slate image.
One thing to note as well is that you will be uploading the slate image on the Logo page, however, you will not be able to use that same image as a logo when Slate is enabled simultaneously.
To see if the Slate is enabled on both the encoder and decoder, look here:
Encoder with Slate enabled: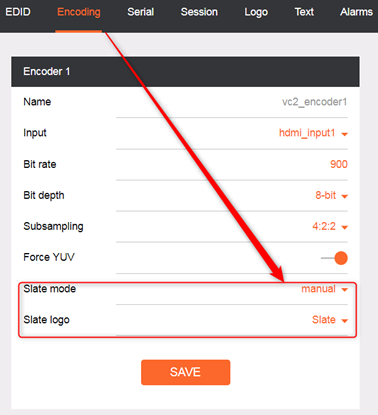 Decoder with Slate enabled: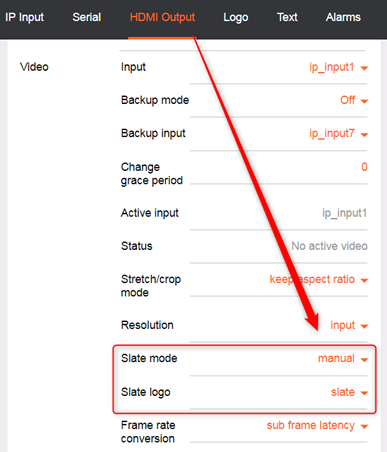 Setting the slate on the decoder makes the most sense in situations where you would like a more personalized image per display.
Some scenarios for using the Slate feature:
Setting the encoder for auto will send the slate to the decoder only when experiencing a loss of HDMI input signal and is advantageous in situations where you would want to send the same slate to multiple displays at once. For example, you have a digital signage application and if there is any disruption of service you would like a company splash screen to populate the displays.
Article ID: KB01407