When you first get your VTP-1000 or VTPG-1000 the mounting plate will be attached to the back of the unit.
To remove the backing plate slide the plate towards the notched side.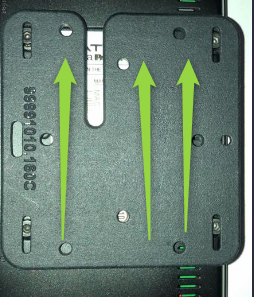 once removed you can see the mounting holes on the plate: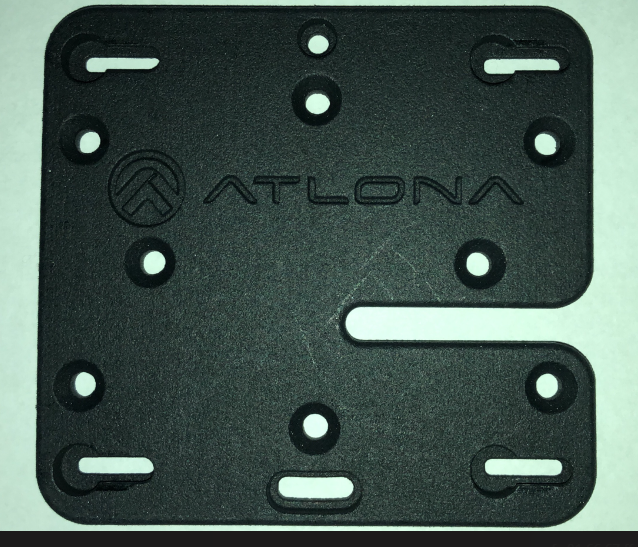 If you are having trouble getting the plate to move you can use a small Allen keys to loosen the bolts.