The AT-UHD-CLSO-840 supports both unbalanced and balanced audio connections on the four 5-pin captive screw connectors:

Important note: When terminating cables, please ensure exposed adjacent wires do not touch. This may result in a short that can damage connected devices.
Please note:
Unbalanced audio connections use one signal wire and a ground. When connecting the wires, a jumper between the negative and ground will help alleviate extra noise on the line. Unbalanced audio connections are used if other audio system components don't support balanced signals.
Wiring for unbalanced audio connections: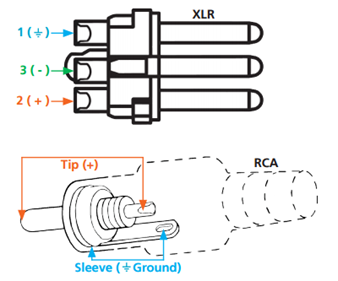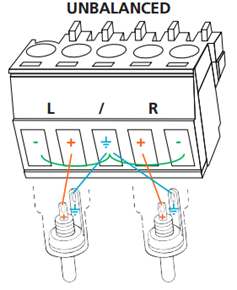 Wiring for balanced audio connections: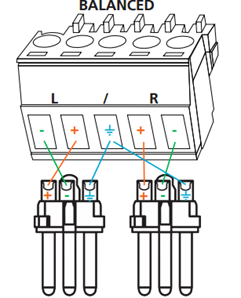 Balanced connections require a: Ground, Negative and Positive pins, thus you are unable to connect RCA cables to balanced inputs. Please use the unbalanced wiring connection for RCA. 
Please note:
Pinouts for audio systems may vary, please refer to your audio system's operation manual to ensure a proper connection.
Article ID: KB01006